Vic DiCenzo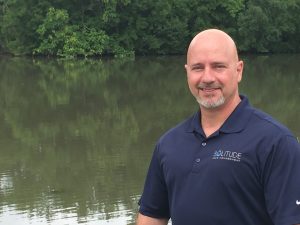 Background — Since July 2016, Vic DiCenzo has served as a fisheries biologist with Solitude Lake Management.  Prior to his employment with Solitude, Vic spent 4 years at Virginia Tech as an Instructor in the Department of Fish and Wildlife Conservation teaching Fisheries Techniques, Fisheries Management, and Human Dimensions of Fish and Wildlife.  While at Virginia Tech, Vic earned his Ph.D. studying the human dimensions of stocked trout anglers in Virginia.  Before beginning his Ph.D., Vic served as a research associate (2 years, Auburn University), fisheries biologist (15 years, Virginia Department of Game and Inland Fisheries), and district fisheries supervisor (2 years, Texas Parks and Wildlife). Vic earned his MS from Tennessee Tech and his BS from Virginia Tech.  Vic's professional background working with state agencies, academia, and the private sector has given him a broad view of fisheries science, especially in the Southern Division.
Professional Activities — Vic has served at various levels within the American Fisheries Society (AFS).  He has been a long-time member of AFS as well as the Fisheries Management Section.  Vic served as Secretary-Treasurer of the Southern Division from 2003-2005 and as Chair of the Reservoir Committee.  A charter member of the Virginia Chapter, Vic recently served as President as well as being a member of a variety of committees.  Finally, Vic has led continuing education workshops on human dimensions, population dynamics, and quantitative skills at both Virginia Chapter and Southern Division meetings.
Vision — Vic's vision for the Southern Division includes continued support for student involvement and development at all levels of AFS, working with technical committees and Chapters, and being engaged in fisheries issues within the Southern Division.  The Southern Division's support of both undergraduate and graduate students is unparalleled and Vic will seek new ways to increase benefits to students.  The technical committees and Chapters of the Southern Division are where much of the work gets done – enhanced communication and support will enable this to continue.  Finally, numerous issues threaten aquatic resources throughout the region.   Therefore, the Southern Division must remain engaged in these issues using the technical expertise of its members.
Vic is passionate about fisheries resources and service to the Southern Division.  It would be an honor to serve the members of the Southern Division as an EXCOM member.