Ambar M. Torres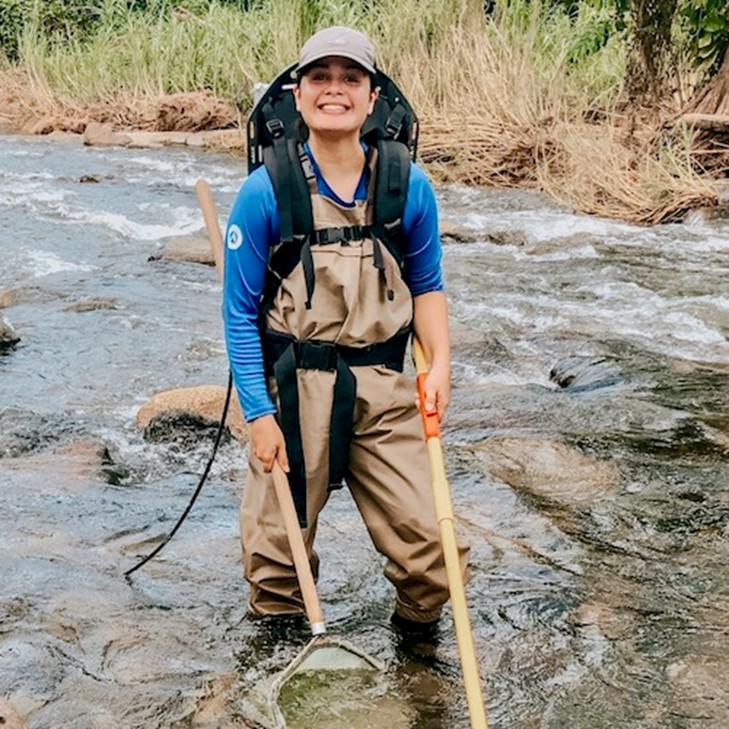 Ambar M. Torres is a Master of Science candidate in Fisheries, Wildlife, and Conservation Biology at North Carolina State University. She was a Global Change Fellow with the Southeast Climate Adaptation Science Center.
Ambar's research addresses the population dynamics, distributions, and parasitology of American Eel subpopulations in tropical freshwater ecosystems of Puerto Rico. Through this research, she aims to increase understanding of the status of the American Eel population in the Caribbean region and inform management practices for this threatened species.
Ambar served as co-president of the Student Fisheries Society of NC State, a student chapter of the North Carolina American Fisheries Society. She is the newsletter editor of the Puerto Rico American Fisheries Society and has served as volunteer for AFS committees for over 2 years. Being a voice for students of diverse backgrounds through the Southern Division of the American Fisheries Society would be a role she would proudly serve.
---
Zach Crum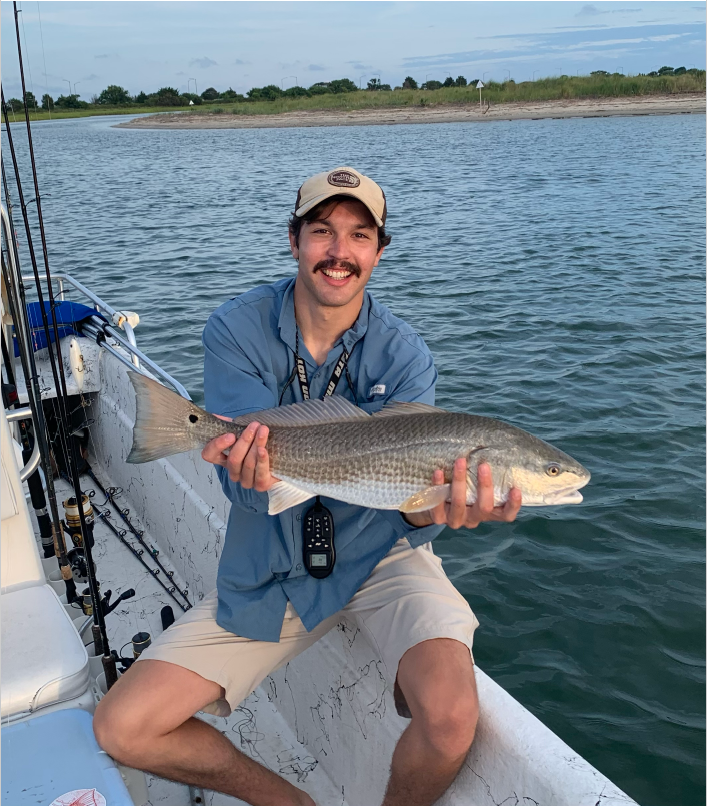 My name is Zach Crum and I am a Master's Student at Salisbury University in Maryland. My research focuses on investigating the growth, diet, and trophic ecology of Blue Catfish in the Nanticoke River. I plan to pair stomach content analysis with stable isotope analysis of Carbon, Nitrogen, and Sulfur to determine trends in feeding and trophic ecology of invasive Blue Catfish in a previously unstudied region of the Chesapeake Bay: The Eastern Shore.
Prior to coming to Salisbury, MD in August of 2021, I worked as a lead fisheries technician with the Pacific States Marine Fisheries Commission for two years studying threatened Central Valley Steelhead in the Sacramento River. Before making my way to California, I worked with the United States Fish and Wildlife Service as part of a crew investigating the impacts of climate change on juvenile Chinook and Coho Salmon populations in the Deshka River watershed in Alaska.
I received my Bachelor's of Science in Marine Fish Conservation from Virginia Tech in 2019. While completing my undergraduate degree, I served as treasurer of the Virginia Tech AFS chapter and attended numerous AFS conferences. As an undergraduate student, I also had the opportunity to complete internships with the South Carolina DNR and the Cape Eleuthera Institute, which broadened my horizons and helped me to develop both personally and professionally. I am also a certified Associate Fisheries Professional and have been an AFS member since 2016.
During my free time, I am an avid angler and volunteer as a co-host on The Fisheries Podcast. In this position, I am able to share the stories of the amazing and diverse individuals that make up the fisheries science profession, which is something I hope to expand on in my potential role as the Southern Division student representative.
I believe I would make an excellent candidate for the SDAFS student representative position as I am passionate and excited about fisheries science and feel sharing that with others is an integral part of this incredibly unique and special field. Having worked in fisheries science in numerous regions throughout the U.S. and abroad, I hope to bring a unique perspective to the Southern Division of the American Fisheries Society and proudly serve as and advocate for the ideas and voices of fellow students that are passionate about the wonderful world of fish.