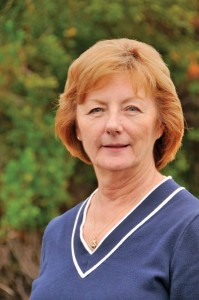 Noreen Clough blazed many trails in the field of fisheries and had a long and distinguished career dedicated to the conservation and management of fish and wildlife. She was the first female Regional Director of the U.S. Fish and Wildlife Service, a two-time Conservation Director of B.A.S.S., and an integral part of the Southern Division AFS Black Bass Conservation Committee. Along the way, she served as a mentor to many and a revered colleague to countless others.
As a tribute to Noreen's impact on our careers and lives and for the good of the resources she helped conserve, a group of her friends and colleagues are establishing a scholarship in her memory. This scholarship will go to a female student working toward a career in fisheries conservation and/or management. In the coming months, we will develop an application process and plan to award this scholarship at the annual meeting of the Southern Division of the American Fisheries Society. The Division's Black Bass Conservation Committee will be administering the scholarship and is currently accepting tax-deductible donations in an effort to build an endowment.
Please donate now by credit card:
Or send checks payable to:
Black Bass Conservation Committee
c/o Joey Slaughter
2480 Maner Road SE
Atlanta, GA 30339
For more information, please contact Gene Gilliland at [email protected]. Visit the Facebook page and help spread the word.