From the Airport it is a short 5 minute drive to the hotel and conference center.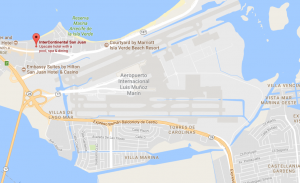 Grab a Taxi or call an Uber, $15 off your first trip! If you would rather explore the Island on your own, there are multiple car rental agencies located in the airport.
However you decide to get to San Juan, you will be sure to enjoy the breath taking nature and scenery San Juan has to offer!