Why You Should Attend the 2018 SDAFS Annual Meeting in Puerto Rico
Given the destruction caused by Hurricane María, you might be questioning if the 2018 Southern Division meeting in San Juan, Puerto Rico, is still on or if you should go given the physical state of the island. The Puerto Rico Chapter would like to clearly and firmly let you know that the meeting is on — and you should definitely go!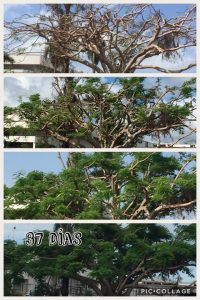 If you are like me, witnessing the devastation caused by the recent wave of natural disasters has been incredibly difficult and has left you with a strong
desire to help those who have been affected. Maybe you have donated some money, shipped goods, or even poured some of your sweat into recovery efforts; but it never feels like you're doing enough! Now, what if I told you that by holding the Southern Division of AFS meeting in San Juan this March, we as a society will be doing our part to help Puerto Rico get back on its feet at a time when help is needed most?  One thing, among many, that this island desperately needs at this time is business and tourism travel. Every person who attends this meeting and pairs their visit with personal travel will be contributing to Puerto Rico's economic recovery by supporting local businesses and providing tax revenue to the government that can be used to restore the island's infrastructure. Of course, the more that attend the greater positive impact we will have! Moreover, this meeting will help to strengthen and rebuild the community of fisheries professionals and students in Puerto Rico at a time when it is still growing, but threatened by financial crisis and this natural disaster. Finally, attendees of the meeting will have the opportunity to participate directly in hurricane recovery through organized service events.
The destruction caused by María is mind-boggling and should not be minimized, but the unique character of this meeting is unchanged. Puerto Rico's natural environment, people, and science and management communities are remarkably resilient to these sorts of disasters. Right now, trees are leafing out (see photo), scientists are sampling aquatic environments to document hurricane effects, and natural resource managers are rebuilding facilities. Despite all of the hardships, the people of Puerto Rico do not let a hurricane–even one of this magnitude—stop them from living life to the fullest and neither should you when you visit the island. Restaurants, shopping, and nightlife are up-and-running in the metro area, the Intercontinental Hotel is fully functional, the beach is still beautiful, and the pool is open. We still anticipate a good turnout with international flavor, great presentations and workshops, and delightful collegiality at this meeting. The Southern Division is widely known for its generosity and big heart. So, this is one more call for you to do the right thing and come down to La Isla del Encanto!
Saludos,

Augustin (Gus) Engman
Puerto Rico Chapter of AFS President