PRESIDENT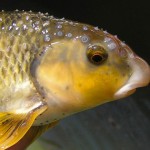 Mark Rogers
Tennessee Technological  University
Associate Professor, Biology
Phone: 931-372-3032
[email protected]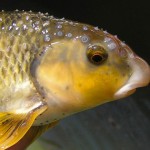 SECRETARY/TREASURER
Brandon Peoples
Clemson University
Department of Forestry & Environmental Conservation
Clemson, SC 29634
Phone: 864-656-4855
[email protected]
NEWSLETTER EDITOR
Caitlin Carey
Virginia Tech
Department of Fish and Wildlife Conservation
101 Cheatham Hall
Blacksburg, VA 24061
Email: [email protected]
WEBMASTERS
Hae Kim
Missouri State University
Department of Biology
901 S. National Ave.
Springfield, MO 65897
Email: [email protected]
Dennis Riecke
Mississippi Dept. of Wildlife, Fisheries, and Parks
Phone: 601-432-2207
Email: [email protected]
MEMBERS:
Do you need to update your contact information for SDAFS?  Please send your new information to the Secretary/Treasurer and the President.

Do you need to update  your contact information or the content information for your chapter, subunit or committee for this website?  Please send changes to the Webmaster.

Revised 6/21/2023DR
---
STAY IN TOUCH THROUGH OUR LISTSERVE: 
The Southern Division of AFS has a listserve by which it disseminates information important to Parent Society members. If you are a Parent Society AFS member and are interested in sharing and receiving fisheries news, job announcements, openings, research opportunities, conference details, publications of interest or anything you feel fisheries students and professionals would be interested in reading, you are encouraged to use the SDAFS Listserve.
To  send messages for distribution to the List Serve members, send an email to [email protected]  Please do not send any attachments.